VIDEO: Curating a Culture through Values
As you watch the video interview with Superintendent Dr. Kyle Heath from Cleburne, TX Independent School District consider the following questions:
What comes to mind as you think about your school, department or district values?
Do you follow the Montgomery School District values? Or do you follow your own values either shared or ones you hold internally? A combination of district values and your own?
How do you normalize these values amongst those you lead or work for?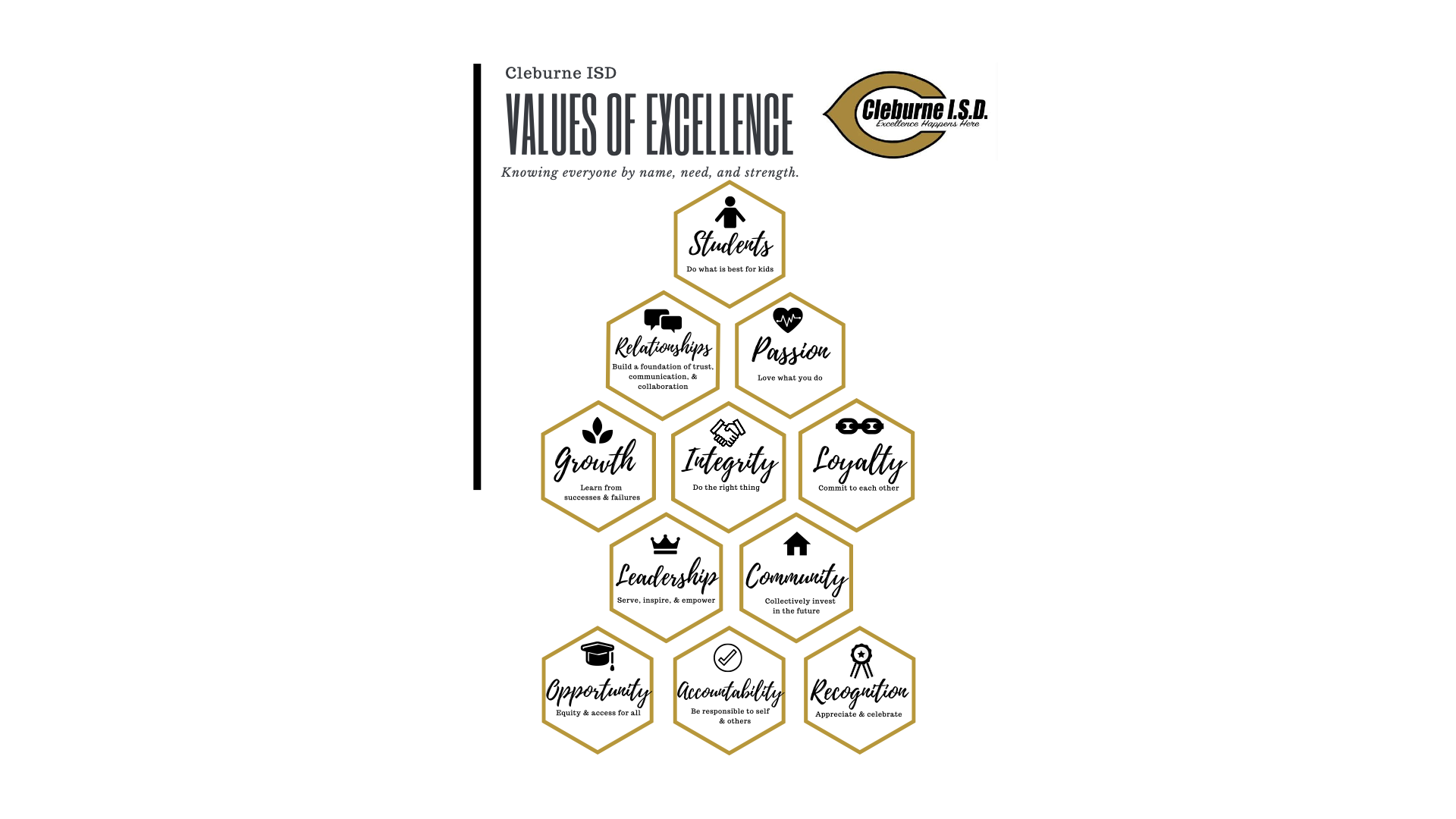 Complete and Continue
Discussion